Etsy Store Update – Adding Vintage
My etsy store is back up! I had turned it off for my move to a new apartment and had a lot going on other than that so it is finally back up.
I've added two new sections to my shop, one is Kitchen and the other is Brooches and Pins. This is vintage items that I have picked up during thrift store trips.  Here is a cute flamingo pin I found: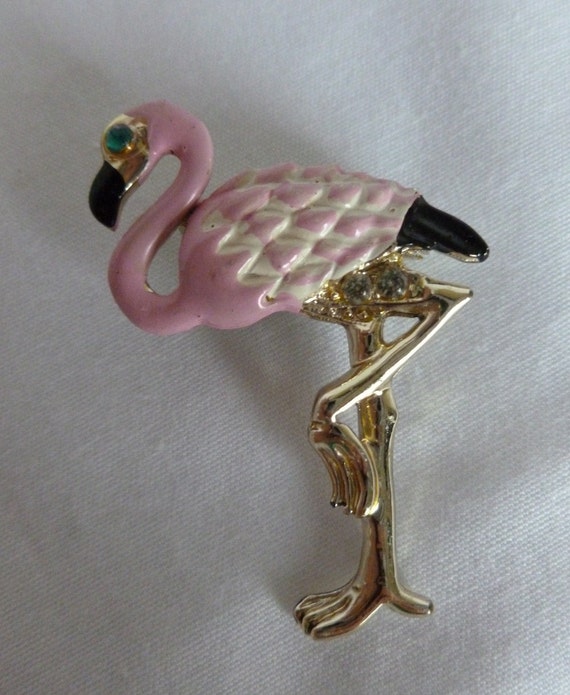 I have added 8 brooches total to my shop, hopefully I'll be adding more.